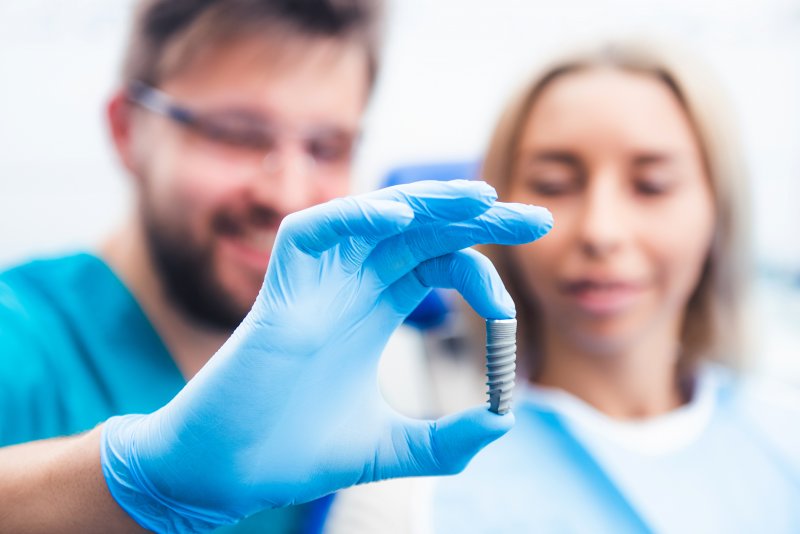 Is your smile, bite, or speech negatively impacted by one or more missing teeth? You're not alone. Fortunately, the latest innovations in technology and dentistry allow patients today to fill in the gaps for good with a number of tooth replacement options. With that in mind, you may wonder if dental implants in Denton are really worth the extra cost. If you have asked yourself something similar, then read on!
Factors to Consider When Looking at the Cost
Whether you've had dentures for years or this is your first time considering dental implants, it is important to consider both the initial and total cost. For example, while dentures seem more cost-effective, they require frequent adjustment appointments and a replacement every five to ten years. On the other hand, dental implants are designed with durability in mind and can last 20+ years with proper care. Plus, dental implants stimulate your jawbone to prevent deterioration. Since they are the only tooth replacement option that can do that, it is crucial to remember the cosmetic costs of alternatives.
4 Additional Benefits of Dental Implants
Dental implants are known for their unmatched durability and long lifespan. However, this state-of-the-art treatment is also a superior choice because they:
Can be easily cared for with a solid oral hygiene routine.
Replace one, a few, or an entire arch of teeth.
Are custom-made to match the size, shape, and color of the missing tooth.
Have an impressive 95% success rate.
Paying for Dental Implants
While the dental implant cost shouldn't stand in the way of getting the care you need, it often does. Fortunately, many dental practices go above and beyond to offer dental implants at a fair price. First, you should check with your dental insurance provider to see if they will cover a portion of the cost. From there, you can ask your dental team about low-to-no interest financing options, which allows you to break up the price into manageable chunks. That way, you can achieve a full, healthy smile without breaking the bank.
When it comes to durable, long-lasting, natural-looking tooth replacement solutions, dental implants can be the most cost-effective in the long-run. So, if you are looking to make the switch from dentures or ready to rebuild your smile, talk to your dentist about dental implants!
About the Author
After graduating from the University of Florida with his undergraduate degree, Dr. Todd Balington earned his Doctor of Dental Medicine at the Nova Southeastern University College of Dental Medicine. Today, he loves helping his patients achieve pristine oral health and beautiful smiles alongside his experienced team at Denton Dental Center. If you are considering dental implants, don't hesitate to visit his website or give him a call at 940-383-3300.