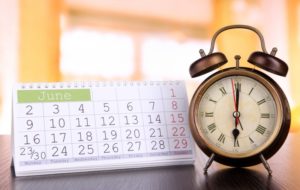 Dental insurance is well-known for being difficult to navigate because of its complicated jargon and certain barriers to care, like waiting periods. When you have a better grasp of how these stipulations can impact your visits to your dentist and costs of treatments, it's easier to plan around them. Read on to learn more about what it means to have a waiting period and whether you can visit your dentist during it.
What is a Waiting Period?
Typically, dental insurance plans through employers don't have waiting periods, but it is possible that yours does, whether it's from the Healthcare Marketplace or through your company. If this is the case, it means that until your waiting period is over, you won't have access to all your plan's benefits. To maximize your savings with the dentist, you'll need to know what treatments are covered after which time periods. For example:
Preventive Care: Most preventive visits, like routine checkups and cleanings, will likely not be impacted by your waiting period. This means that your dental insurance plan may cover the cost of these visits regardless of when you make them.
Basic Procedures: Less invasive procedures, like tooth-colored fillings and restorations, typically are only covered through your plan after a three to six-month waiting period.
Extensive Treatments: More extensive treatments, like dentures, bridges, root canals, and tooth extractions, can have a waiting period of between six months to a year, depending on your plan. Be sure to call your dental insurance company before consenting to treatment to confirm what your out-of-pocket cost will be.
Why Do Dental Insurance Plans Have Waiting Periods?
Many dental insurance plans have waiting periods to keep insurance costs low, ultimately barring people from receiving the care they need in an effort to provide lower premiums. In some cases, this can be an incentive for patients to keep up-to-date with their preventive visits, avoiding the need for more major procedures. However, if you run into a dental emergency or other unexpected oral health problems, these types of plans can often lead to having high out-of-pocket costs.
Can You Visit the Dentist During Your Waiting Period?
Most dental insurance waiting periods don't impact your routine preventive dental visits, like checkups and cleanings, but more so major procedures like dental restorations, tooth extractions, and root canals. Your plan should list all of your benefits and the time period that they kick-in in detail.
If you do require a more extensive treatment during your waiting period, be sure to choose a dentist that offers other ways to pay, like additional financing through CareCredit, so you can keep the dental problem from becoming worse. If you're able to invest in a different dental insurance plan without a waiting period, like many major PPO plans, don't hesitate to do so, as this coverage can be incredibly beneficial if you ever find yourself in the midst of an urgent dental situation!
About the Author
Dr. Todd Balington began his dental career in 2006, shortly before moving to DFW in 2009. He has always loved being able to treat patients of all ages, helping families maintain healthy smiles and minimizing their chances of encountering major oral health problems. As a family dentist, he provides comprehensive care, including kid and adult-friendly treatments. He also accepts most major PPO dental insurance plans as well as CareCredit. For questions or to schedule an appointment, visit Denton Dental Center's website or call 940-383-3300.